Happy Women's Day! Today is a very special day, a day when we celebrate the achievements and contributions of all women around the world. A day when we recognize women for their strength, courage and intelligence. If you, like others, are looking for the perfect gift to give the maidens in your life, in this article our team has selected some of our top leather handbags that will make you look great!
First, however, we will briefly explain how this holiday comes about…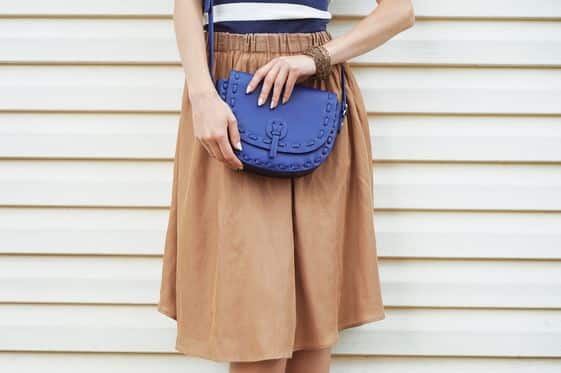 The origin of Women's Day
Where did the idea of celebrating International Women's Day come from? The first International Women's Day was held in 1911 in New York City. March 8 was the day when New York women protested their exclusion from electoral rights by holding rallies, meetings and peaceful demonstrations in the streets of New York. These protests were inspired by the American Socialist Party's "Declaration of Sentiments," which was presented at the first meeting of the National Association for Women's Suffrage on October 28, 1869, in New York, United States. This declaration stressed the need to guarantee women equal rights, including the right to vote. Since the first International Women's Day in 1911, countless celebrations have been held around the world to commemorate women's contributions to society. It is the duty of every man to recognize and pay tribute to the women in his life and respect their rights. So what can you do to celebrate this day? Simply show your appreciation to the ladies in your life by giving her a gift that you know she will enjoy.
Our top picks
Not sure what to gift your beloved? The staff at Florence Leather Market has selected some outstanding women's handbags to help you with this decision:
To start we have our Linda, compact and casual chic, it has all the sophisticated details and impeccable functionality to become a new favorite handbag. The soft calfskin leather is embellished with refined touches. Very versatile, it can be carried by hand, over the shoulder or crossbody.
We follow with Serafina, a genuine calfskin bag with two handles, well made both inside and out, has three small pockets inside:
one with a zipper, the other two are just for keys or cell phone and are unzipped. It is very simple, lightweight and of excellent quality. It can be carried in two ways: as a shoulder bag or as a hand bag. This bag is sun-resistant and is available in different color styles.
Last but not least is the Open Tote bag, which is functional by definition: it holds everything you need, from your laptop to your gym essentials. With an eye always on style. It is a large, hand-held bag made of soft crocodile-printed calfskin. It closes with a handy zipper and has an adjustable shoulder strap. The unexpected pattern brings a cheerful touch of trendiness, while its capacity makes it effortlessly practical.
If you are interested in the leather world and want to be update with tips, recommendations and interesting facts about it, come to have a look at our blog where you will find everything you are looking for.
Stay tuned and follow us on Instagram