You may be familiar with the best sustainable clothing brands, but where do you turn to when shopping for eco-conscious accessories? Knowing where to head for your next bag purchase is just as important when wanting to build up a sustainable wardrobe, whether you're in the market for a summery straw tote, a classic faux-leather cross-body or an elegant bucket bag.
Researching a brand properly – understanding its process and materials used – is vital for making greener choices when it comes to our wardrobes.
Florence Leather Market: shop consciously
More than 30 percent of unwanted clothes end up in landfill every year, meaning our planet gets damaged as a result. It equates to around £140 million worth of used, but still wearable clothing, brought thrown away. That's why it's so important, now more than ever, to shop consciously. For those of you trying to spend in a more ethical and sustainable manner, but don't know where to start, we've rounded up 5 of our favourite handbags that all operate using eco-friendly processes.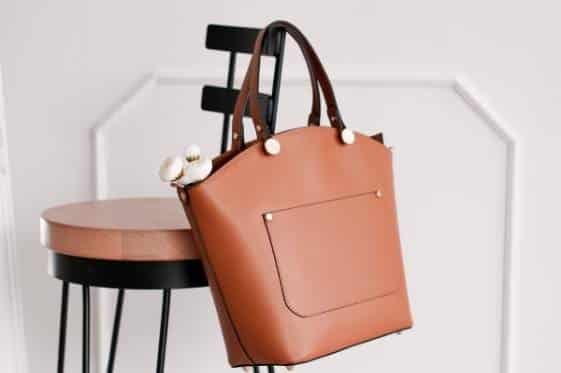 Invest in our Severa 
Florence Leather Market hopes for a world where consumers know where their products were made and by whom. Our brand provides international market access, fair trade wages, and safe working conditions for its entire team, who, in turn, create beautiful, timeless staples. This collection of handmade leather handbags are crafted in Italy and are both stylish and sturdy, so you're sure to stand out wherever you carry your bag. Our Severa  is a handbag handcrafted in Italy. The bag is created using genuine calfskin, tanned and worked in Florentine laboratories.
Greta is our philosophy
Florence leather Market emphasises how important it is for us to make the right choices, to deliver high-quality products whilst respecting its workers and the planet. The brand bases production on local crafts and uses only services of regional producers and suppliers, using Italian, tanned leather. Above all else, Florence Leather Market represents what it means to be sustainable in fashion today, by creating timeless pieces to invest in now and love for a lifetime. Greta has mastered the philosophy of timeless elegance and future-forward fashion. The leather bag is ethically made by artisans who are paid fair wages in safe factories. Greta is a bag/ backpack consisting of two large internal compartments, a pocket for coins and a pocket for smartphones. The accessory is available in many different colors, realizated  with an eco-sustainable dyeing process. 
Clelia, a genuine bag
When making leather goods, the material is sourced from hides that would have been otherwise discarded, using less energy than it takes to create vegan leather. The Clelia genuine leather bag is a compact and casual chic bag realised by a sustainable process. The accessory is characterized by calfskin embellished with original details, which do not go unnoticed. We know that our choices have an impact on the environment around us. The brand works to ease its own environmental footprint by sourcing sustainable materials, implementing ethical production practices and investing in styles that stand the test of time. 
If you're looking to update more of your wardrobe, check out our fair trade accessory guide, and read our article on "how to shop more sustainable" .