What kind of woman do you think you are: casual and sporty or more elegant and chic? Have you ever thought that some of your personality can also pass from the accessory you choose? In this case, we are talking about a backpack or shoulder bag: how do you feel more at ease during your study, work or leisure time?
Is the backpack better?
It's not just a matter of fashion, but of style. There is no doubt that the backpack, even if worn on one shoulder like the teenagers, gives a "school" impression and indirectly gives those who wear it an air of carefree youth. Not only that, the advantages are not lacking: with the backpack the hands are always free, you can load more weight (one or more books, a heavy agenda, a more generous makeup bag, the tablet and more) and gives a tone of lightness, despite the weight that you can load!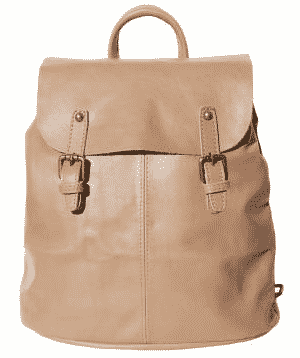 Or the shoulder bag?
The shoulder bag, instead, either for work or for study, is more elegant and conveys femininity. The maxi format certainly makes it more versatile. A larger bag lends itself to both the day and the evening – better if in addition to the shoulder strap also has the handles – so as to match, if necessary, with your change of outfit.