When it comes to leather accessories, usually, it opens an all-Italian conversation, made of high quality labor.There are many shops, such as Florence Leather Market, that represent a flagship for this market that is becoming, over time, increasingly commercial.
Buying belts, bags, wallets, leather suitcases means investing in a durable, high-quality and unique material. Buying in Italy means buying products made with passion, commitment and attention to detail.
We said that genuine leather accessories are top quality but it is still good to take care of them as you should, but how to treat this material?
Maintenance
To understand how to treat your leather accessories well you should never leave them exposed to water or chemicals, which would only damage them and take away their liveliness and brilliance. At the same time, however, the skin should not be too 'dehydrated'.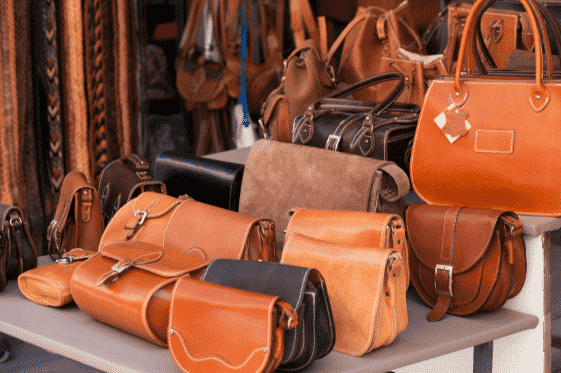 Even if we do not see any particular stains or dirt we should not think of leaving the product as it is. Each month or, at most, two, it would be good to pass a nourishing cream and a shiny of the same color.
What tools to use to best treat skin?
Leather has been used for centuries to make objects of all kinds, especially calfskin. That's why it would be good to try to clean it only with natural and delicate tools. It is often recommended to use brushes with soft bristles, which with circular movements can well clean this material, together with the use of a soft cloth that will remove all the residue of stains.
Many people, if they have many leather accessories, prefer to buy a vaporizer that does not use chemical solvents and is therefore safer and more natural. 
If the spots we want to treat are particularly stubborn, then you must use special creams for cleaning the calf leather, which should not be made up of too much water because, in addition to being synonymous with a low quality product, it would also lead to an expansion of the stain or, even, the creation of new.
The attention should be paid above all to not scratching the material, you have to be gentle and treat gently and lightly, so you absolutely do not have to use abrasive tools, such as sponges. It is better to prefer absorbent leather clothes.
Methods for cleaning
calfskin
There are steps, more or less precise, to go and take care of genuine calfskin accessories. 
In a preliminary way, we can say that you have to remove the dirt and dust that are on the surface. 
Secondly, with a small and soft brush, to get even in the most difficult areas to treat, it is good to rub to soften the skin and prepare it for the actual treatment. 
After that, you must dab the object with the vaporizer as above, and then dry everything for at least 24 hours.
If we notice that the damage we see on our bag (or wallet, belt, shoulder bag) are irreparable, such as difficult spots or rips, turn to an expert 'restorer' will be the only viable solution, because it will know well how to recover the accessory and revive it.
In conclusion, Italian leather goods (and in particular Tuscan) are an industry to keep alive, because it is a form of craftsmanship that has shapes and designs of other times, of which we not only buy the object itself but all the ideas, projects and work that they bring with them, each in a unique and own form.